Wild Clover Cottages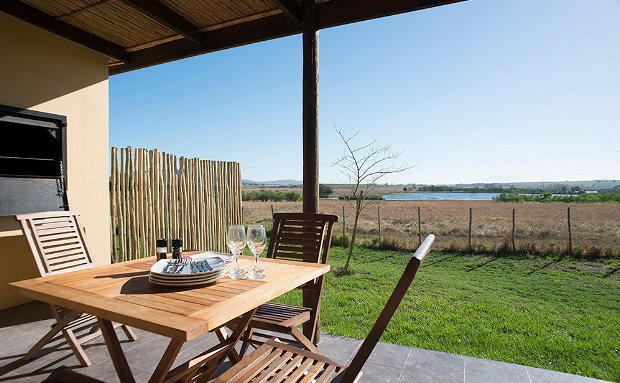 Wild Clover cottages offer unique self-catering accommodation with almost classic views of Table Mountain, the Wildlife Sanctuary and surrounding Winelands. The cottages are spacious and are suitable for 2 adults and 2 young children (under 12). They consist of a living area with a bunker-bed and a separate bedroom with an en-suite bathroom. Private Patio with braai area and garden.
Guests can enjoy a guided Game Drive through the Wildlife Sanctuary which lasts approximately 2 hours and includes a tasting of Villiera Wines and a self-conducted cellar tour.
We have both Wijnlanden Uitzicht venue and Saggy Stone (On Tap Room) that can assist you with breakfast and lunch. Bookings can be made directly with them - information available on their website and on arrival at farm.